LAND FOR SALE AT CRESTWOOD
From $165,000
(for a limited time)
An exclusive master-planned residential community
Crestwood has been uniquely designed with the national parks and natural surrounds of Mt Archer in mind. Pockets of bushland and nature reserves are a focal point within the development. This harmony with the surrounding environment will ensure Crestwood continues to be a welcoming and relaxing haven for residents to retreat.
Comprising just 200 lots, Crestwood is small enough to have a real community feel while offering a large range of home sites. Lot sizes will vary from low maintenance courtyard style blocks of 434m² to larger traditional lots over 700m² giving buyers an abundant choice. Some homesites will benefit from scenic views of Mt Archer, its surrounding gullies and nature reserves whilst others will offer a flat, elevated allotment.
Building Covenants have been introduced to benefit residents in the long term. This will ensure that all homes are built in accordance with these guidelines, not only enhancing the appearance of the estate, but adding to its value.
Crestwood is set to become one of Rockhampton's most desirable addresses. Don't miss out on a great opportunity to own a piece of Crestwood.
SELLING NOW: CHESTNUT AVENUE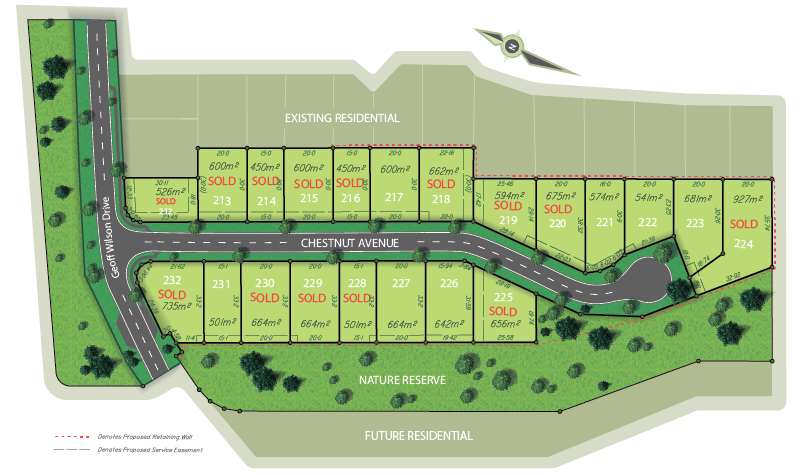 NEW LAND RELEASE: SILVER WATTLE